Autumn Week 5:  Halloween
This week's photography club theme was: 
Halloween
Mr Lax's special mentions:
Halloween is without a doubt the most creative festival in the calendar. People decorate themselves, their pets, their houses, they carve pumpkins and put up installations. But best of all photographers get to capture it all with eerie lighting to create images that may spook people, intrigue people or simply impress them. I have chosen a selection of images that do those very things for me and I've tried to make the selection as varied as I can. 
Bella G
in Year 10 certainly spooked me with her photos. They work really well in black and white and I've picked out two that really impressed me. The first is a skeleton artist creating a self-portrait. I like the idea of art bringing the dead back to life through creativity. The second is a skull that appears to be laughing while staring at you with creepy eyes. Both are excellent photos that really show Bella's confidence behind the camera. 
Poppy D
 in Year 9 has photographed a couple of skeletons enjoying a night out in the garden and they have even brought cake! This image has really good dramatic lighting and the busy composition leads your eye around the scene, making it very interesting to look at.
Mary T
in Year 7 also impressed me with her photo of a 'Keep Out' sign. The use of a vignette and filter makes it look even scarier, while the leaves on the grass make the scene look unsettled as if a bloody zombie has just walked through. 
Avani D
in Year 8 has approached the topic from a different perspective, which I really like. By looking at abandoned buildings, she has managed to make a photograph of a window look really spooky and haunted. By adding a blurred effect she has added movement and made it look almost other-worldly.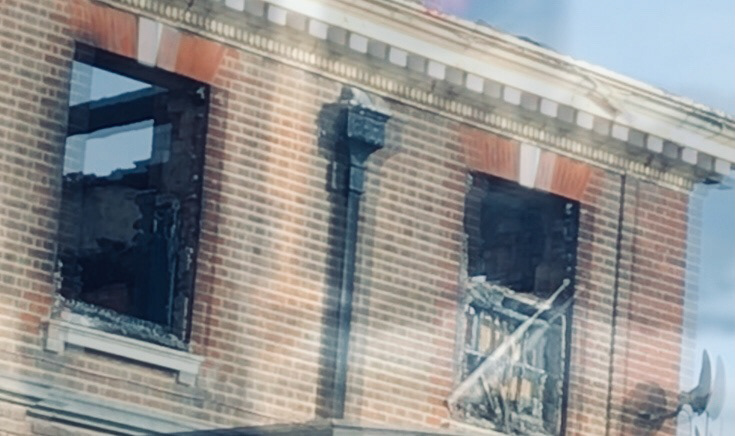 Some more amazing photos:
​​​​​​​